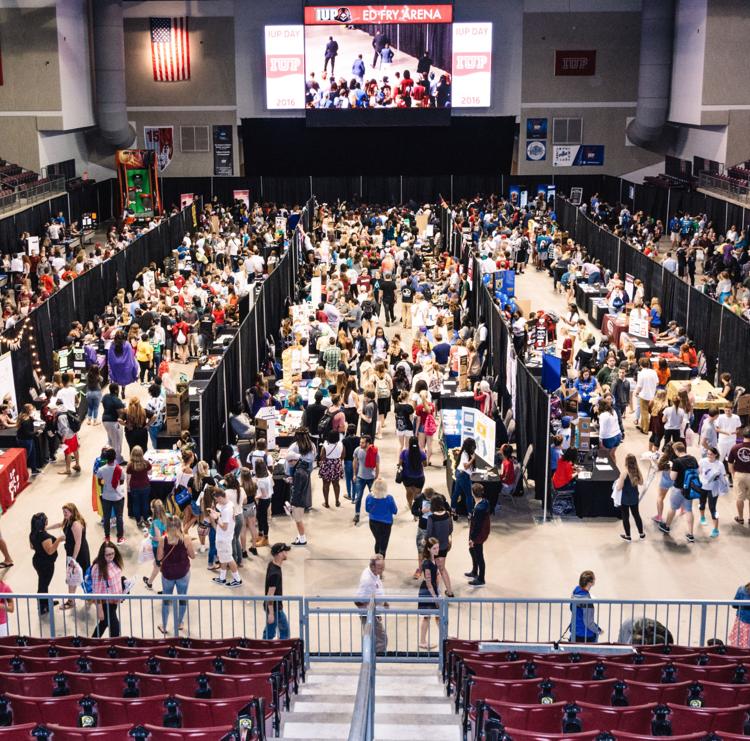 IUP Day will showcase student organizations from 3 to 6 p.m. Friday at the Kovalchick Convention and Athletic Complex (KCAC).
IUP Day is one of the few times during the year that all campus organizations have the chance to present themselves.
"There is a wide variety of organizations to get students involved," said Kevin Foster, assistant director of student leadership and new student success.
Only one hundred sixty of IUP's 275 organizations will be represented at IUP Day because there is not enough space for all the organizations at the KCAC.
Some organizations at IUP Day include academic, sports, honorary, government, religious, Greek life and special interest groups.
"IUP Day helps give positive attention to students and the organizations they are in," Foster said.
This year, IUP Day will have performances by the drill team, fencing club, Damage Dolls Modeling, martial arts club, Havoc Step Team, Poiz Modeling Team and Lambda Sigma Upsilon. Drill team, Damage Dolls, Havoc, Poiz and Lambda Sigma Upsilon will perform dance routines. The fencing and martial arts clubs will demonstrate basic moves and techniques.
IUP Day allows the opportunity for businesses to interact with students. Some businesses that will be there include Pita Pit, Valley Dairy, Jimmy Johns and Philly St. Escape Rooms. Philly St. Escape Rooms will do a virtual reality demonstration for students.
"Last year, for winter warm-up, we gave students passports, and they had to visit a different type of organization to receive a prize," Foster said. "We hope to do it again this year."
The Center for Multicultural Student Leadership and Engagement has been in charge of organizing IUP Day since it was created in 2007. Graduate students help with IUP Day, and students from other organizations participate in setting up.
"We work with the honors college to get student volunteers to help set up before and after IUP Day," Foster said.